UPCOMING CLASSES
Click for details.
Fall session begins October 2 and will follow the upcoming all-church Bible study and sermon series  –  Tuesdays, 9:30-11:00 a.m. in the 12-Step Room (Women only, please; childcare available with advanced notice—contact the Church Office.)
Covenants -Tuesday Evenings
Tuesdays,  7:00-8:30 p.m.
Join the Tuesday evening Bible Study at 7:00-8:30 p.m. in Carriage House 203 beginning on September 11. Pastor John will lead a four-week study on "Covenant" — how God's covenants throughout the Old and New Testaments shape our understanding of God and the Christian life. No registration is required.
The book of John is unique among the Gospels as its portrayal of Jesus is markedly different from the others. Find out why on Fridays, 10:00-Noon in Carriage House 203 as we study John: The Gospel of Light and Life by Adam Hamilton. Please contact Penny Hampshire if you have any questions or would like information on ordering a book for the study.  Come and enjoy fellowship with other Liberty women as we grow in our faith together. (Women only, please; no childcare.)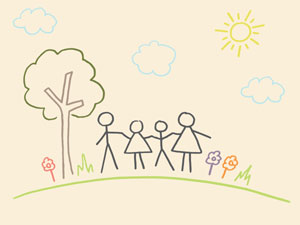 Each Sunday morning,  10:00-11:00 a.m., Barn Lower Level North Classroom 103 (All adults welcome; Childcare provided in the Barn Lower Level.)